PhoenixGMN – Award Winning App & Web Digital Agency, London

PhoenixGMN.com – An award winning and highly recommended App & Web design and development digital agency, London
Appsjunction London Meetup is Sponsored by– PhoenixGMN.com– is a highly recommended london based app & web design agency, which has so far helped many startups take off their app & web projects. PhoenixGMN builds all kind of Apps for iPhone/iPad, Android using Swift, Java, html5, ionic, react.js & flutter framework.

Some Amazing Apps & Websites like crushontube.com, travelmeetdate.com and WakeMeUpNearApp.com from PhoenixGMN have won "audience favorite award" on many occasions at London's #1 App Ecosystem Meetup @Appsjunction held at prestigious Google Campus, Silicon Roundabout, London, based on voting by roughly 200+ App Startups & Ecosystem members. PhoenixGMN also offers many readymade Apps & Chatbots for restaurants/bars/clubs, dating segment and clinics which can be cloned & customized for low cost.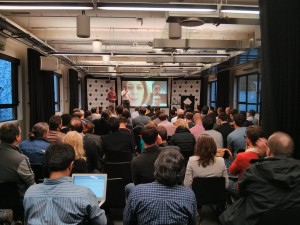 App & Web Consultants and Product Managers from PhoenixGMN  have worked with top clients in UK like Argos, Barclays, Barclaycard, Quidco, Sainsbury's and Mayor Of London.

Since inception in 2008, PhoenixGMN team has built 100+ apps, 120+ web portals using wordpress / woocommerce / magento / prestashop / opencart / joomla / cakephp / laravel frameworks and have served 150+ clients all over the World. PhoenixGMN has their trusted and reputed offshore App development & promotion partner in Noida, Delhi, India with around 100 manpower.

PhoenixGMN are the proud team behind SuperhitApps.com, IAmNewToLondon.com, LoveInlondon, LondonTravelPlanner & CrushOnTube App (featured by leading UK newspapers). PhoenixGMN also manages social media, SEO, PPC, video, animation, content writing and graphics production for their London based clients who have also hired from them, full time developer manpower based in their India office.

Skype: PhoenixGMN
Contact: www.phoenixgmn.com